Our St. Simons Island veterinary hospital is devoted to your cat's well-being.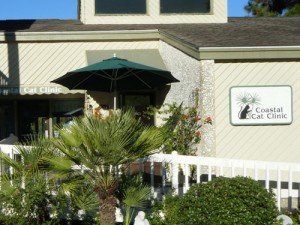 Coastal Cat Clinic is a feline only, full service veterinary hospital located on beautiful St. Simons Island. Opening our doors in 1999, has allowed cat owners in our area to provide their cats with the latest information and highest quality medicine/surgery.
Coastal Cat Clinic's mission is to provide each client and their feline family members with customized care that meets the needs for each cat's lifestyle and age. We at Coastal Cat Clinic strive to provide an environment that is quiet, calm, and odor-free. It is important to us that that we treat the WHOLE patient not just physically but emotionally as well.